A Plea For Help From Southbury
Connecticut Light and Power
and
The United Illuminating Co.
, will spend some of Tuesday helping municipal road departments in communities across the state clear downed power lines and trees from roadways.
But what would you do if you were stuck in your home because of fallen trees
and
power lines across your driveway. That's the situation that Kim, a Southbury mom, is facing. Here's the viewing looking down the driveway from her house: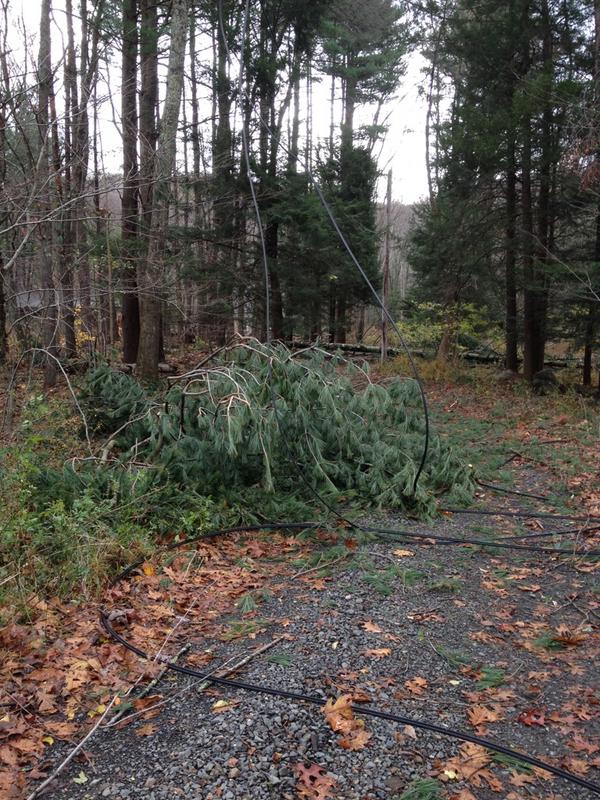 "
Tried to tell
@
CTLightandPower
that we're trapped at our house because of downed lines across the driveway," Kim tweeted Tuesday morning. "I had to ask them to make a note.
Welcome to our home! "
Southbury had 3,188 customers without power just before noon Tuesday.
Note to Connecticut Light and Power: I know you guys are really busy all over the state right now. But can you at least contact this nice lady and give her an idea when you might address this or whether this is something that a private electrician can handle.
Labels: Connecticut Light and Power, downed electric wires, power outages, Southbury, United Illuminating Co.